/00 — ABOUT THE ZINE
Jerk store is a monthly, physical, single-feature zine that you can read anywhere. Printed on thermal receipt paper our longest issue clocks in at just over 5.8m (17'7"). Unroll it, read it, pass it to a friend and repeat to get the most out of it before it fades away. The content of these zines spans photographers on assignment in Pyongyang, Italian typography, an essay about Avril Lavigne, the record collection of an award-winning producer, and exists
entirely
mostly offline.
You can buy single issues or single issue combinations below but you can
also subscribe here for monthly mail to your door.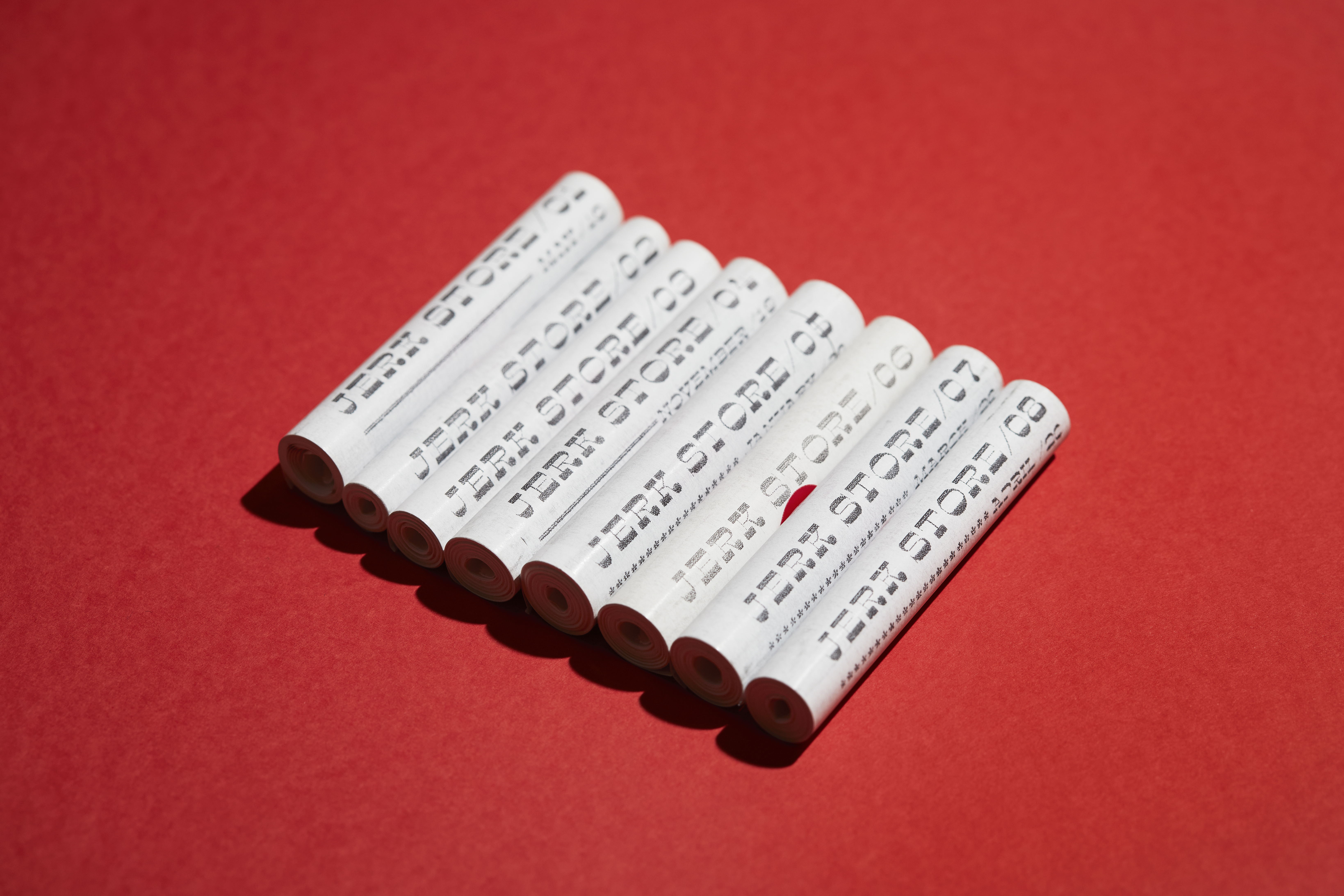 ---

/18 — FOR THE LOVE OF CRAFT

1m of lino-cut prints made out of a easy-carve kids block. Encouragement and permission to try new things.
---

/17 — CHEF DOBBERS
A 1m recipe of the most impressive pancakes you'll ever make by diner-food king Dobbers (
@DOBBERS___
).
---

/16 — JESSIE DEANE
Over 4m of conversation around contradictions in arts, crafts, gender, labour and the village we live in with needlepoint artist Jessie Deane (
@jessiedeaneneedlepoint
).
---