/00 — ABOUT THE ZINE
Jerk store is a monthly, physical, single-feature zine that you can read anywhere. Printed on thermal receipt paper our longest issue clocks in at just over 5.8m (17'7"). Unroll it, read it, pass it to a friend and repeat to get the most out of it before it fades away. The content of these zines spans photographers on assignment in Pyongyang, Italian typography, an essay about Avril Lavigne, the record collection of an award-winning producer, and exists
entirely
mostly offline.
You can buy single issues or single issue combinations below but you can
also subscribe here for monthly mail to your door.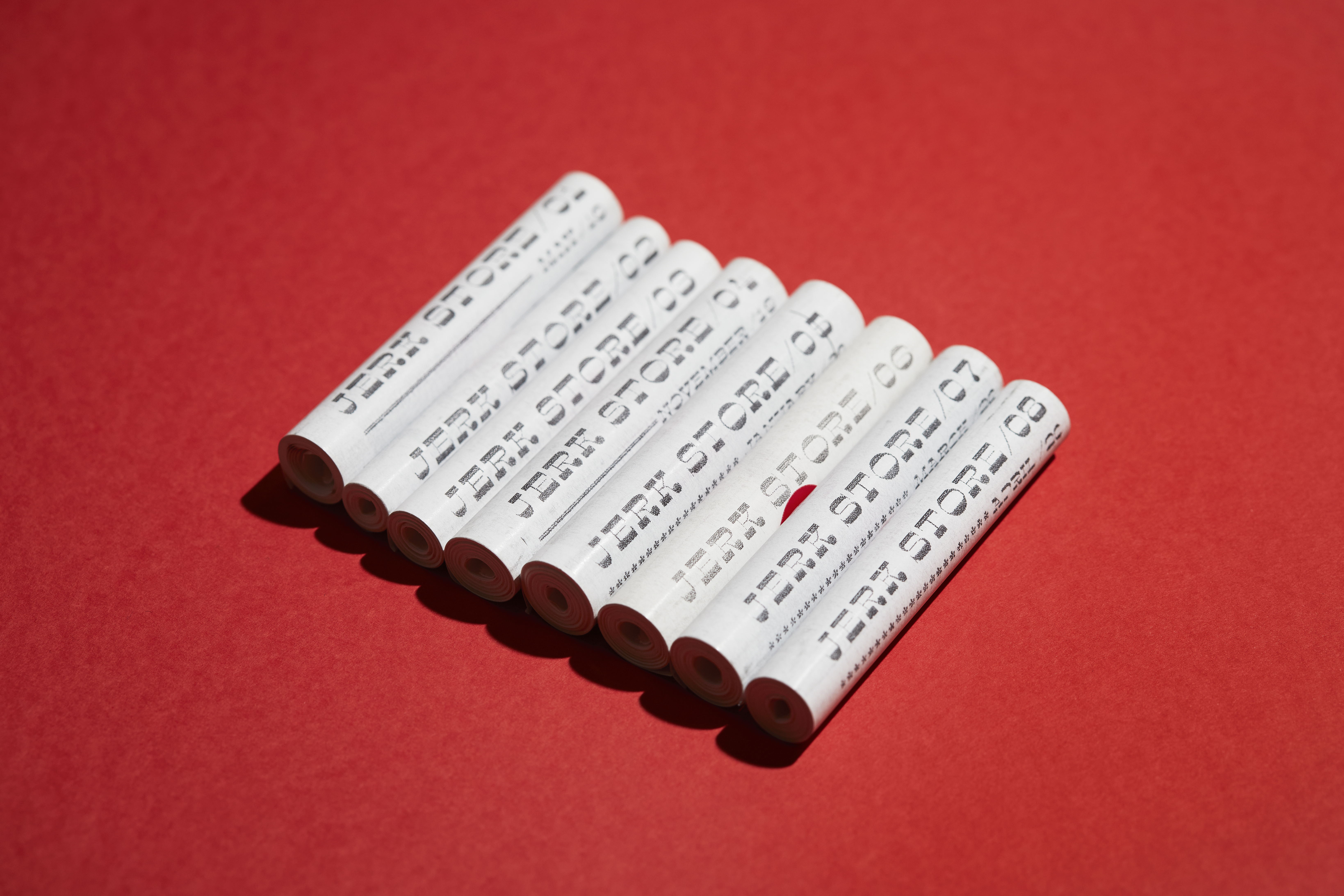 ---

/15 — _JINNJA
2m of amateur instruction on how to alleviate lockdown boredom & make an embroidered patch from instagram user and tattoo artist _Jinjja (
@_jinjja
)
---

/14 — Sarah Hogan
1.4m of personal essay about living in an anosmic world by illustrator Sarah Hogan (
@sarahhogandraws
).
---

/13 — Chad Houseman
4m-ish of message correspondence between Chad (
@tomhymn
) & Jes spanning 6 years and almost as many countries.
---

/12 — Tessa Blazey
3.5m-ish of discussion with Melbourne-based contemporary jeweller Tessa Blazey (
@tessa_blazey
) about cinema, working with uncut gems and wrestling with making a piece inspired by Tilda Swinton.
---